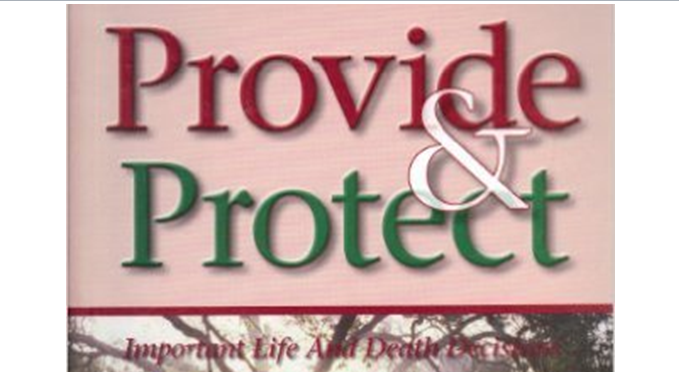 Provide & Protect Workshop: A free and informative seminar about important life and death decisions everyone needs to address.
Should you have a will or trust?  Who is a good guardian for your children?  
When does your healthcare agent make critical decisions for you?
How can you preserve assets for loved ones?
Holston Conference Foundation representative Paul Bowman will present a "Provide & Protect" seminar on Sunday, October 23 at 9:45 a.m. in the Cinema, which is located upstairs from the gym. The seminar is provided in conjunction with Stewardship Sunday and will outline some of the ways our generosity can extend beyond the bounds of our earthly lives through planned giving, trusts and estates. Everyone is invited to attend the seminar. Attendees will receive a copy of the "Provide & Protect" multimedia book and may receive a printed "Wills Guide" or a complimentary "Online Wills Planner" account.
The seminar follows the popular book "Provide & Protect" by Charles Schultz, J.D., a well-known estate planning expert.