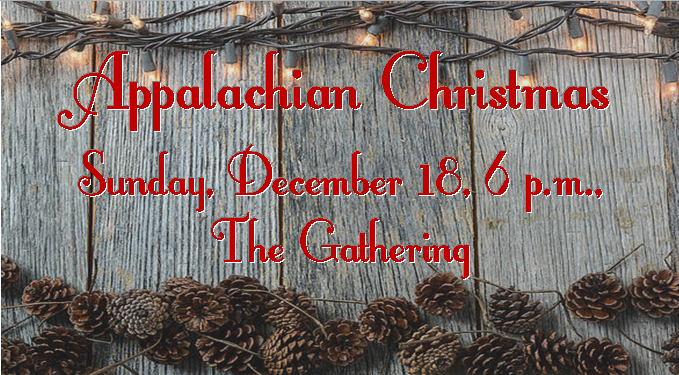 Join us Sunday, December 18 at 6 p.m. for an Appalachian Christmas, a service of storytelling, traditional carols and bluegrass. The service will take place in The Gathering with special guest Christi Underdown, daughter of Jack & Ann Underdown, leading us in the sharing of our stories of Christmases past.
More about the storyteller … 
Christi Underdown-DuBois, aka Magda the StorySpider, grew up in Athens, Tenn., and attended Keith Memorial United Methodist Church for the first 18 years of her life. She knows the comfort of seeing a mountain in any direction a person might look. She also has experienced the familiarity of always having family, blood and in faith, holding her through good times and bad like the mountains that held her growing up.
For the last seven years, Underdown-DuBois has professionally performed stories in homes, bookstores, schools, festivals, and even farmers markets from North Carolina to West Tenn. In 2012, she was selected to performed in the Jonesborough International Storytelling Festival's inaugural Story Slam. She is a member of Explorastory, a storytelling guild, based out of Hendersonville and an affiliate of the National
Storytelling Network.
This year she'll get the privilege of spinning yarns for the first time at Keith. Her mama always told not to "tell stories," but from Jack tales to speaking out of school, she just can't wait to tell you a few parables she may have learned along the way. You can find Magda the StorySpider, aka C.M. Underdown-DuBois, on Facebook, YouTube, Twitter, and Instagram.