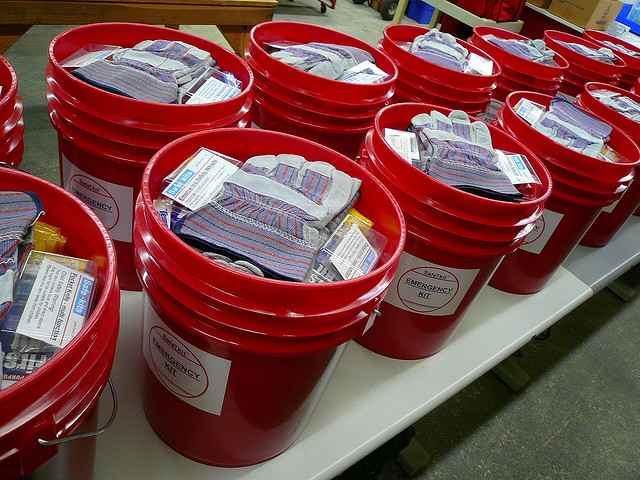 Many of you want to know how and the best way for you to provide assistance to those affected by Hurricane Harvey and those soon to be affected by Hurricane Irma. Here's some of the things you can do to respond to the devastation that's been wrought by Hurricane Harvey:
1. Pray for all those who have been impacted and all those who are receiving those who have been displaced, rescuing those still in danger and responding to the devastation.
2. Support the work of the United Methodist Committee on Relief (UMCOR) through your financial gifts; 100% of your donations go directly to supporting their relief efforts. You can donate online at www.umcor.org (follow the links to donate to Disaster Response in the US), over the phone toll-free at 1-888-252-6174, at the church (mark Disaster Response on the memo line) or by mail (make check payable to Advance GCFA, with Advance #901670 in the memo and mail to Advance GCFA, P.O. Box 9068 GPO, New York, NY 10087-9068).
3. Assemble a cleaning bucket (valued at $65 per bucket) or a hygiene kit (valued at $12 per kit). This is something your family, your Sunday school class or circle group can do together. Invite a friend or neighbor to pitch in, too. See www.umcor.org/UMCOR/Relief-Supplies/Kits or Cleaning Kit Assembly Instructions  and Hygiene Kit Assembly Instructions on how to assemble these kits.
Bring assembled buckets/kits to Keith Church by 3 p.m. on Wednesday, September 27, and we will get them where they need to go.
If you have any questions, please call the church office at (423) 745-2612.